Lodge Centurion Award (2015)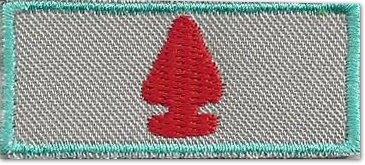 In 2015, the 100th Anniversary Year of the Order of the Arrow, every Lodge was to select members and give them the title of Centurion for their outstanding service to their Lodge. The number was based on Lodge Membership with 50% of the Awards given to the members who did their outstanding service as Youth and the other 50% to Adults who performed their service as Adults. Wipala Wiki was allowed to nominate 13 Arrowmen for this Award. They were honored with the national level of the award.
The lodge felt that more than 13 people should be recognized for their service to the lodge – so the Lodge Centurion award recognized another 141 Arrowmen.
They received the patch shown above and the knot as well. All of the national level recipients received these as well. You can learn more about the National Award here.
Last Names A – F:
Kenneth Adams
John Adcock
Michele Adcock
Lou Alexander
Thomas Armstrong
Art Barnes
Steven Bowser
Marc Braatz
Karl Brandenberger
Jim "Doc" Brink
Daniel Bronson
Thomas Bronson
Roland Brown
Rosco Bryant
William Bryant
Bill Bryant Sr
Robert Butteweg
Larry Carpenter
Keven Catalfo
Joe Cluck
Phillip Cluff
Edward Cole
Russell Corfman
Tom Crosser
Richard Dahl
Donald Defeo
Dora Delgadillo
George Delgadillo
Daniel Delgadillo
Jim Dempsey
Donald Eymann
Jonathan D'Luzansky
Michael Eardley
Mike Eardley
James Feezor
Joh Forrest
John "Sky" Francis
Richard Fugimoto
Steven Fullmer
Last Names G – O:
Patrick Gamble
J.P. Garcia
Joe Garcia
Tracey Goins
James Grant
Everett Griffin
Joseph Grosjean
Galen Gurette
Kevin Gustafson
Ernie Haag
Harvey Harden
Jeffrey Hartig
Earl "Sonny" Hayes
Amy Jo Haywood
William Heilman II
M. Sarge Head
Robert Hetrick
Eric Hiser
Milt Hulet
Howard Jackson
Keith Jendricks
Larry Johnson
Gary Jordan
Charlie "Chuck" Jones
Raymond Kay
John King
Iris King
Robert Kondziolka
John Kondziolka
Christopher
Kozakiewitz
Duke Kritz
Howard Krumlin
Donna Kutarina
Jason Labrash
Roger Labrash
Bernard Lambert
Matthew Laudone
Stu Lerman
Travis Lively
Carol Lowe
Wayne Luchsinger
Chuck Magley
Charles Mayper
Clinton Mcguire
Teri Mikita
James Millar
George Miller
Jerry Minnis
Gene Moore
Kevin Moshier
Bob Murray
Jim Nielson
Robert Ochoa Sr.
Doc Ogden
Last Names P – Z:
Jim Pearce
Ernie Peterson
Tony Pheoenix
Dr. C.C. Piepergardes
Herbert Pierpan
Christopher Popescue
Robert Ray
Carol Ray
Peter Reed
Jeanette Reed
Donald Richards
Gail Roemer
Robert Rooney
Mundo Rosales
Steven Ryciak
Robert Sabin
Joe Schmitz
Scott Seely
John Shank
Paul Sharpy
Harry Short
Guy Skirpan
Karilynn Smith
Keith Smith
Stephen Smith
Matthew Smith
Pamela Smith
Larry Snell
Bill Snyder
LeRoy Snyder
Evan Spencer
Jack Stephens
Charles Sunland
Nicholas Tedford
Thomas Tedford
Connie Thompson
John Treguboff
Paul Tunis
Fred "Woody" Turner
Jeffrey Vann
Robert Viegel
Tom Walsh
Michael Watts
Mark Whiting
Peggy Whiting
William Widrick
Lorin Wilcox
Rita Wilcox
Gene Wilke
Jim Young
Levi Young